Sales & Lettings
The commercial property market is extremely sensitive – achieving a successful sale or letting of a property is not just a case of listing on a commercial property website and sitting back anymore.
Every sinew of an opportunity is appraised with extreme detail - price an opportunity too high in a market where there is an active level of supply and you will likely be in for a long wait to find a buyer or new tenant.
There are two key elements to achieving a successful sale;
Accurate pricing - vital to generating interest, even in a market experiencing substantial levels of demand and limited supply. The industrial investment market has been a perfect example of this over the years where substantial demand has seen yields squeezed and prices rise. However, where sellers have looked to take advantage and price their asset above the market level, they have often been faced with a lack of interest. In fact, in this scenario, slightly under-pricing the asset to build interest and a potential competitive bidding situation is often a far better strategy.
Implementing an appropriate marketing strategy – It is also important to understand how to create and implement a strategy that will give the property best visibility for the target market.
Where are your target market looking for opportunities? Traditional commercial property platforms, retained agents, LinkedIn and other social media platforms, property magazines and auction listings are all viable routes to market an asset effectively – understanding the metrics of each and how various elements can be put together to create an impactful yet cost-effective marketing strategy is a real skill, one which I am an expert in.
At RHCS, I have my fingers constantly on the pulse of the market. My extensive network of contacts, local and regional knowledge and experience across all property sectors and my social media presence provide me with the ability to advise each client as to the best and most cost-effective way to position their asset to allow it to achieve a successful sale as quickly as possible.
As with all my services, RHCS' fees are substantially lower than my competitors – a professional service with expert knowledge bespoke to your brief, for a fraction of the cost!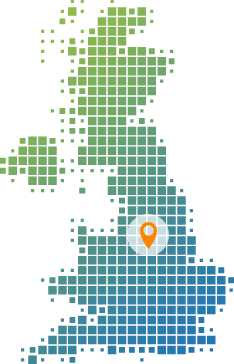 Expert on all commercial property matters
Personal approach to a professional service
Affordable fees, less than half the typical rate
Experience at well-established firms in multiple locations and sectors
Operating across Midlands and Yorkshire property markets