Strategic Reviews
Whether you're about to enter in to tough negotiations on a new lease, a renewal or rent review, or you simply want to get an up to date understanding of your property interests, I am a firm believers that knowledge is power. Nothing should be taken for granted – it is imperative that you seek to take your own, independent advice to ensure you are achieving the best outcome possible in the situation.
At RHCS, my primary focus is to provide value to each of my clients at every stage of my involvement with them. With that in mind, I often advise my clients to initially have a comprehensive 'Strategic Review' of their property undertaken, the details of which are provided to them within a written report.
The contents of the report can be altered to suit the brief of the client, but typically this would involve a review and analysis of the key aspects of their property including:
A full measured survey
Lease summary
Review of adherence to lease covenants
Analysis of passing rent / Market Rent / Market Value
Analysis of comparable evidence
Analysis of the wider property market & economic conditions
Commentary on other relevant matters such as building condition, statutory compliance, etc.
And ultimately, professional advice and guidance as to how to move forward
The purpose of this report is to provide the client with a complete summary of not only the facts relating to their property interests, but also up to date market information and analysis. The report will allow the client, if they wish to do so, to proceed under their own steam, armed with the relevant knowledge to form their argument. However, if the client wishes to instruct me to take the matter forward on their behalf I would be delighted to do so.
At RHCS, I believe there is no value in diving head-first into a battle my client cannot win. A 'Strategic Review' will give you the knowledge to make informed, strategic decisions to strengthen your position as a property owner or occupier.
This is service has been particular useful to a significant number of RHCS client's to date, and for the cost - typically in the region of £300 to £500 - you now can't not afford to obtain professional advice.
As with all my services, RHCS' fees are substantially lower than my competitors – a professional service with expert knowledge bespoke to your brief, for a fraction of the cost!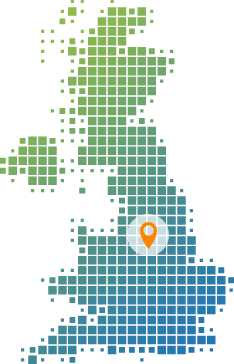 Expert on all commercial property matters
Personal approach to a professional service
Affordable fees, less than half the typical rate
Experience at well-established firms in multiple locations and sectors
Operating across Midlands and Yorkshire property markets