Lease Negotiations
Negotiating lease terms can be deceptively tricky. This isn't to say that all landlords are out to get one over on you and sneak terms into an agreement – far from it in the vast majority of cases.
However, even in the most straightforward of lease agreements, seemingly minor and insignificant words can completely change the legal interpretation of the clause. To illustrate this, here's a little quiz:
Do you understand the difference between;
'to put' and 'to keep' a property in good and substantial repair
A service charge and a maintenance charge
Full repairing and internal repairing terms, and who is responsible for what under each
Assignment and sub-letting
One of the golden rules of commercial property is 'always read the lease'.
When a dispute arises, the wording of the lease agreement is the first point of reference and, assuming there is no ambiguity in the wording, it is highly likely the wording will form the deciding factor of the dispute.
As a tenant, if you did not understand the implications of a specific clause of the lease but signed it anyway, it is likely that a landlord enforcing against you has the right to do so and will be successful.
Similarly, if you are a landlord who opted for a verbal or brief lease agreement but now want to enforce upon the tenant a matter which is not in writing, you will likely find it difficult to do so.
This can be extremely damaging particularly when it comes to crucial lease events. It is of paramount importance, and I cannot state this strongly enough, that you take your own professional or legal advice to ensure you fully understand each clause within an agreement before signing on the dotted line.
At RHCS my focus is to provide our client's with value - I do this by appraising the needs of each client and providing the level of assistance they require. In terms of the service I offer, I can be as involved as you want me to be. I can simply review the terms you have negotiated, providing you with reassurance and highlighting areas that you may not have considered, all the way through to negotiating on your behalf to agree the best possible lease terms, whilst taking the time to ensure you understand the implications of each clause – and everything in between!
As with all my services, RHCS' fees are substantially lower than my competitors – a professional service with expert knowledge bespoke to your brief, for a fraction of the cost!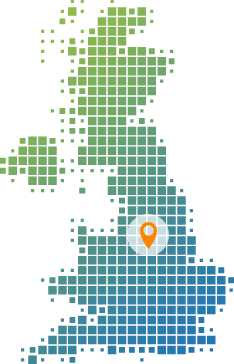 Expert on all commercial property matters
Personal approach to a professional service
Affordable fees, less than half the typical rate
Experience at well-established firms in multiple locations and sectors
Operating across Midlands and Yorkshire property markets