Acquisitions
Whether you are looking to add to your portfolio, buy your first premises or find a new place to lease for your business, RHCS are here to help. Our experience spans every property sub-sector and lot size – we have acted on behalf of our clients in acquisitions ranging from individual properties below £100,000 through to substantial multi-million-pound assets.
Acquiring commercial property can be a tricky business; are you paying too much, have you missed a better opportunity, or is there one coming up just around the corner?
The competitiveness of the commercial property market has increased dramatically in the past decade. The knock-on effect is that often, if a property makes it to the traditional website portals, it is already too late. If in demand, the list of interested parties will be building and your best chance of securing the property is by paying over the odds.
That is not to say that commercial property listings hold no value, far from it. In less competitive markets, where there is a greater supply of opportunities and less demand, listing websites are exactly the place to look. The key here is to find the diamond in the rough, that one opportunity which ideally suits your requirements and hits the mark when it comes to value.
At RHCS, I take a bespoke and pro-active approach to sourcing acquisitions – by utilising property data, my market knowledge and my extensive network of contacts I aim to scour every possible avenue and source opportunities which are best suited to each client's requirements, before assisting them in appraising each opportunity and negotiating to secure the acquisition on the best possible terms.
As with all my services, RHCS' fees are substantially lower than my competitors – a professional service with expert knowledge bespoke to your brief, for a fraction of the cost!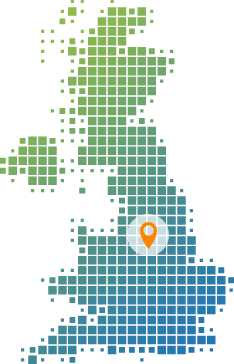 Expert on all commercial property matters
Personal approach to a professional service
Affordable fees, less than half the typical rate
Experience at well-established firms in multiple locations and sectors
Operating across Midlands and Yorkshire property markets